Free priority shipping on orders over $50 U.S.
May your cup overflow! 🌻
See what we're brewing up this month! ☕
This week at Twin Valley Coffee: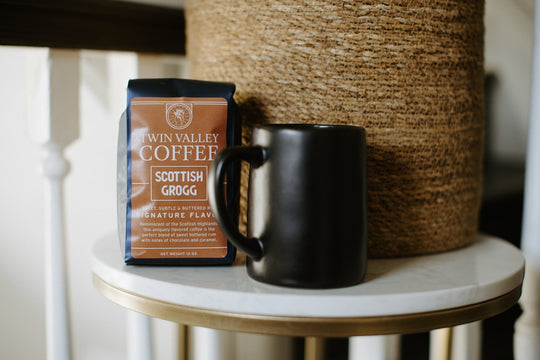 Scottish Grogg
Scottish Grogg will be the Brew of the Week until May 16th! Reminiscent of the Scottish Highlands, this uniquely flavored coffee is the perfect blend of sweet buttered rum with notes of chocolate and caramel. A bold answer to the long night, this deep mixture of cinnamon, rum and pecan perks up your senses to get you ready for the day.
'Tis the season!
Our Cold Brew Lemonade is the drink of the season - tart, refreshing and ridiculously delicious. It will be your go-to for the warmer months ahead.