Free priority shipping on orders over $50 U.S.
Something special and oh so wonderful is finally here! No matter the taste of the coffee drinker in your life, we have the perfect gift - our Valentine's gift boxes are now available to order. Order soon to ensure your gift arrives in time for Valentine's Day for that special someone! (And yes, this could totally mean yourself😉)
TVC Valentine's Cookies
We're now offering Valentine's Cookies from Elliker Cookie Company. Based in the rolling hills of Elverson, PA, this husband and wife team have found the secret to simplistic yumminess. Created with fine ingredients and a particular attention to detail that can't be overlooked, every cookie is amazing edible art. Grab one (or a few) and pair it with your favorite cold brew for a match made in heaven!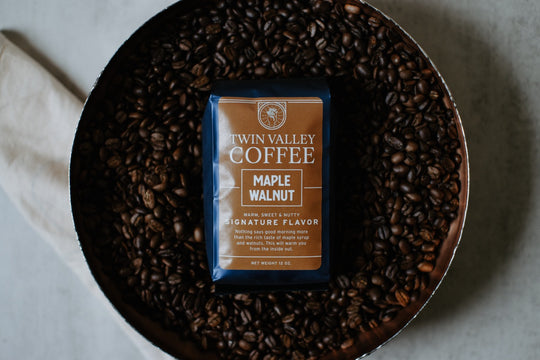 Maple Walnut
Our Maple Walnut is making its grand appearance at our cafes starting February 6. But the real question is what does it taste like?
Imagine warm maple syrup hitting the tastebuds with a nutty, sweetness that is neither overpowering nor underwhelming. That is what you get in every cup! ☕️
Handmade Mug
Crafted and created by Inspire Pottery in Lancaster PA, these mugs are handmade by local potters with a passion for exceptional pieces. Uniquely beautiful and full of character, we are proud to offer our TVC family one-of-kind mugs built to last.
But don't wait too long - we have a limited stock left!